David Bunn is Franklin County GOP's Recommendation for County Commissioner
1/5/2010 - The January 4th meeting of the Franklin County BoC proved to be a bit like a "Laurel & Hardy" act with regard to the county GOP's recommendation for a party-member to replace Bob Winters. Winters resignation became effective on December 31, 2009 and the last meeting of the BoC led most of those in attendance to believe that the 1/4/ agenda would include a presentation by local GOP leader, Jeremy Neal, to officially offer the party's recommendation. Unfortunately, that item didn't make it onto the 1/4 agenda for reasons that no one seemed to know. As a result, everyone at the meeting was left wondering how the matter would be handled.
Prior to the start of the BoC meeting, BoC Chair McGhee approched this writer to explain that she knew nothing about the identity of the GOP's recommendation until just moments before speaking with me and indicated that this constituted proof that she was definitely not a part of the good-old-boy network.
The matter was finally addressed near the end of the meeting and David Bunn was officially offered as the Republican Party's recommendation to replace Bob Winters. Bunn spoke briefly about his qualifications and reasons for wanting the job. Neal offered insight into how Mr. Bunn had been selected by the 37-member Executive Committee of the Franklin County Republican party, and the BoC chair explained that the agenda only called for discussion of the vacancy and recommendation, not a vote.
The final result was a promise from BoC Chairwoman McGhee to hold a vote and swaer in the new Commissioner before condusting any other business at the next meeting of the Board of Commissioners.
Anyone interested in learning more about David Bunn can find additional info on the county GOP website.
---
Foy Will Run in 2010
12/8/2009 - We have learned that Harry Foy, Republican holding an At-Large seat on the Board of Commissioners does plan to run for re-election in 2010.
We have also contacted Penny McGhee (Democrat, District 2), but she indicates that though she is leaning towards a re-election bid, she has not yet made a final decision.
The biggest question for county voters is which party will be appointed by the BoC to replace Bob Winters now that he's announced his resignation. Winters is a Republican representing District 4 (Bunn, Pilot). The county GOP has, so far, been mum about their recommended replacement.
NC GS §153A-27 indicates that "To be eligible for appointment to fill a vacancy, a person must (i) be a member of the same political party as the member being replaced, if that member was elected as the nominee of a political party, and (ii) be a resident of the same district as the member being replaced, if the county is divided into electoral districts. The board of commissioners or the clerk of superior court, as the case may be, shall consult the county executive committee of the appropriate political party before filling a vacancy, but neither the board nor the clerk of the superior court is bound by the committee's recommendation.
It seems likely that the Democrat-majority on the BoC will choose to appoint someone who, though Republican, is considered to be un-electable on their own merits in the hope that the appointee will be unable to retain the seat in 2010. Such a move would, presumably, give the Dems a better chance at retaining their majority status through the 2012 elections.
---
How Many Closed Sessions
are Too Many?
12/4/2009 - The County Board of Commissioners closed session count for calendar year 2009 has been tallied and the result is that Franklin County Commissioners have called for closed sessions in 15 of their 28 regular meetings. That's 54% for those who prefer to think in percentages.
North Carolina General Statute 143-318.9 states that "Whereas the public bodies that administer the legislative, policy-making, quasi-judicial, administrative, and advisory functions of North Carolina and its political subdivisions exist solely to conduct the people's business, it is the public policy of North Carolina that the hearings, deliberations, and actions of these bodies be conducted openly." and statute 143-318.10 specifies that "each official meeting of a public body shall be open to the public, and any person is entitled to attend such a meeting.". There are nine specific exceptions to open meeting law, including :
(3) To consult with an attorney employed or retained by the public body in order to preserve the attorney-client privilege between the attorney and the public body, which privilege is hereby acknowledged. General policy matters may not be discussed in a closed session and nothing herein shall be construed to permit a public body to close a meeting that otherwise would be open merely because an attorney employed or retained by the public body is a participant. The public body may consider and give instructions to an attorney concerning the handling or settlement of a claim, judicial action, mediation, arbitration, or administrative procedure. If the public body has approved or considered a settlement, other than a malpractice settlement by or on behalf of a hospital, in closed session, the terms of that settlement shall be reported to the public body and entered into its minutes as soon as possible within a reasonable time after the settlement is concluded.
(4) To discuss matters relating to the location or expansion of industries or other businesses in the area served by the public body, including agreement on a tentative list of economic development incentives that may be offered by the public body in negotiations. The action approving the signing of an economic development contract or commitment, or the action authorizing the payment of economic development expenditures, shall be taken in an open session.
(5) To establish, or to instruct the public body's staff or negotiating agents concerning the position to be taken by or on behalf of the public body in negotiating (i) the price and other material terms of a contract or proposed contract for the acquisition of real property by purchase, option, exchange, or lease; or (ii) the amount of compensation and other material terms of an employment contract or proposed employment contract.
(6) To consider the qualifications, competence, performance, character, fitness, conditions of appointment, or conditions of initial employment of an individual public officer or employee or prospective public officer or employee; or to hear or investigate a complaint, charge, or grievance by or against an individual public officer or employee.
The breakdown of the reasons for the 15 closed sessions called by Franklin County Commissioners during 2009 is as follows:
11 citations of exemption #3 (consult with an attorney)
2 citations of exemption #4 (discuss location of industry or economic development incentives
1 citation of exemption #5 (negotiate price of real property)
4 citations of exemption # 6 (discuss a personnel matter)

Commissioner Harry Foy was the only objector to the above-listed closed sessions.
Following is a re-cap of the numbers of closed sessions held during prior years:
2008 - 13 closed sessions in 32 meetings (41%)
2007 - 12 closed sessions in 36 meetings (33%)
2006 - 14 closed sessions in 26 meetings (54%)
2005 - 12 closed sessions in 22 meetings (55%)
2004 - 9 closed sessions in 12 meetings (75%)

Click here to view complete text of NC Open Meetings Law
---
Lucy Allen -
Is She Exercising Improper Influence on County Affairs?
11/28/2009 - Once again, we find Lucy Allen at the center of controversy in Franklin County.
The issue stems from the November 2 meeting of the Franklin County Board of Commissioners wherein Ms. Allen was in conspicuous attendance. Prior to going into a scheduled closed-session, Commission Chair, Robert Lee Swanson, asked Ms. Allen if there was a reason for her attendance at the evening's meeting and she replied that she was simply there to support the Economic Development Commission. Though the situation provided a perfect opportunity to do so, no mention was made of Allen's intent to join in the scheduled closed session meeting of the Board of Commissioners nor was she invited to do so by that Board. Soon after, the meeting was taken into closed session for the purpose of discussing matters relating to the expansion or location of industrie(s) in the county including possible incentives to be offered to such businesses by the EDC and to consult with an attorney. Once closed session had been voted upon and Board members were standing up and preparing to leave the main meeting room, County Attorney Darnell Batton informed Chairman Swanson that he had invited Ms. Allen to join the Commissioners in closed session. It should be noted that Mr. Batton did not make any official request "on the record" to include Ms. Allen in the closed session and he offered no reason for having done so.
When Allen headed into the private meeting with the rest of the group, this reporter made very clear and strenuous objections to her inclusion in the meeting and requested that such objections be noted in the meeting minutes but, when minutes were made public and approved on November 16, they contained no mention of either Ms. Allen's inclusion in the closed session or the objection to same by members of the public.
These concerns were brought to Commissioner Penny McGhee-Young, who replied that the objection was not properly made during the meeting and therefore could not be included in the minutes. This problem was remedied through the November 16 Public Comment period wherein this reporter "officially" re-stated the objections based on the belief that Attorney Batton had no standing to invite or exclude anyone from Closed Session and, if the contents of the closed session were sensitive to the extent that the general public could not be allowed to hear them, them Ms. Allen, as a member of the general public with no standing on or with the Board of Commissioners had no right to be singled out as a member of the general public who should be allowed access to such a meeting. Naturally, the Board of Commissioners had no comment.
The problem with Ms. Allen's inclusion, aside from those issues mentioned above, is that her clear bias towards Mr. Goswick was allowed to be used to improperly influence the Board of Commissioners in a setting that prevented the rest of the general public from knowing the true and full nature and extent of that influence. As a State Representative, Ms. Allen has the ability to bestow or withhold significant influence on members of State Government and, as such, could be considered to be an improper use of her State Representative status.
---
Goswick Refuses to Discuss His Priorities and Opinions Regarding the EDC
I recently sent an e-mail to Ronnie Goswick, Franklin County's EDC Director, in an attempt to understand how he sees things. So many of his decisions and recommendations boggle my mind that it seemed appropriate to try to learn the root of our disagreements. I sent him a list of questions which should have taken roughly 1/2 hour to answer. I asked the following questions and his response follows:
Your opinion regarding the top 3 things (not including recession-related factors) that you believe need to happen in Franklin County in order to persuade more businesses to locate here

Your opinion regarding the top 5 things (not including recession-related factors) that you believe have caused businesses to shy away from or decide against locating in Franklin County
Your opinion regarding the top five factors which influence a company's decision to locate in one area rather than another
Your opinion on whether "Quality of Life" data plays any role in a company's decision to locate in one area versus another
Where do you think companies go for information when scouting for a new or different business location?
If you were to have the sole responsibility for determining whether Franklin County would attempt to develop a reputation for housing a particular industry cluster, would you be in favor of or opposition to the idea & why?
If you favor industry clustering in Franklin County, what industry do you think would have the best chance of putting Franklin County on the Economic Development map and why?
How do you determine which companies to approach regarding locating in Franklin County (please be specific)?
How many businesses did your office actively work to recruit for Franklin County between 8/1/2008 and 8/1/2009?
How many of the businesses discussed in question 9 did make a final selection but did not choose to locate in Franklin County?
How many of the companies from questions 9 & 10 chose to locate in another North Carolina county?
How much of an impact to you believe that the overall appearance of buildings, lots, and homes along the Bickett Boulevard/Highway 401 corridor has on buyer's (commercial & residential) decisions to locate or not locate in Franklin County?
Why do you believe that so many county residents are choosing to relocate out of the county?
If the world were your oyster, what percentage of each of the following industry types do you think Franklin County should house to achieve optimal economic conditions: Manufacturing, Retail, Service Industries, Agriculture, Construction, Transportation/Warehousing, Arts & Culture

What do you think are Franklin County's top 5 overall qualities?
What do you think are Franklin County's 5 worst overall qualities?
Do you feel that political pressures from other governmental entities or offices sometimes prevent you from doing things that need to be done and, if so, how?
Can you tell me why you have chosen to hold EDC meetings at 8am on weekdays when most county residents are unable to attend because of family or work conflicts?
Mr. Goswick's response was as follows:
"Sheila, I am try (sic) to do my job for the citizens of Franklin County and I am not going to take their time to answer questions that will not be productive."
---
Commissioners Approve Small Cities Community Development Block Grant for Economic Development (CDBG-ED) application for Palziv
1/5/2010 - County Commissioners held a Public Hearing during their January 4th Regular Meeting regarding the Economic Development Commission's plan to submit a $750,000 CDBG-ED application to the NC Department of Commerce.
The hearing only drew one set of comments from the public: those of Sheila Hanna, the editor of this website. Hanna offered kudos to both EDC Director Goswick and Palziv for their choice to re-utilize/re-task an existing facility. Questions asked included:
a request for cost/benefit ratio information (how many dollars are brought into county coffers for each dollar spent on incentives/grants, etc);
How many of the 72 new jobs will be for skilled labor versus unskilled labor?
What will be the average wage for the 72 new jobs?
What kind of environmental impact is the facility expected to have? Hanna indicated that the ISO 14001 certificate on the Palziv website is expired and was issued by an Israeli authority
Palziv's representative offered to take questions from the BoC and audience members, but audience questions were promptly halted by the BoC Chair who indicated that the Public Hearing did not allow for such discourse. Comments from the representative and from Board members indicated that, though some info on benefits to the county was available, the actual cost/benefit ratio had not been calculated. The average wage for workers at the new facility will be $34,000/year but the number of skilled versus unskilled workers has not been calculated. Palziv's rep did indicate that, despite the expired ISO certificate shown on the company's website, Palziv is currently ISO 14001 certified and must remain so and the company is committed to obeying all U.S. environmental regulations.
The Public Hearing resulted in the unanimous approval of the CDBG-ED application proposal.
---
Winters Resigns, McGhee Takes over as Chair of BoC
12/8/2009 - The December meeting of the Franklin County Board of Commissioners was different from many others in a few respects. There was a larger crowd in attendance, including Asher Johnson, Joe DeSantis, & Gary Cunard representing the 401 Citizens Action Committee, plus election board members, and Boys & Girls Club board members. All were there to support their various groups & their efforts. Those requesting funds from the Board of Commissioners were rewarded for their time through approval of their requests. In fact, as usual, every item on the evening's agenda gained Board approval.
Elections for Chair & Vice-Chair of the Board were quick and, predictably, followed party lines with the party in majority taking both seats. Penny McGhee won the Chair by a vote of 4 to 3 against Harry Foy, while Sidney Dunston took the Vice-Chair seat in a 4 to 3 vote against Don Lancaster.
The questions of many Franklin Times readers were answered near the end of the meeting during the "Board & Committee Updates" portion of the agenda. Having just passed on making a nomination to the Board of Adjustments, Commissioner Bob Winters announced that he was resigning from the Board, effective December 31.
Winters explained that he will be leaving both his job on the Board and Franklin County in order to move to Florida to support his daughter in running a restaurant that he owns there. The place is doing well, according to Winters, and requires more of his time than originally anticipated. He's been commuting back and forth, but the trips have become increasingly frequent, prompting his decision to move there permanently.
Winters did not recommend a replacement, choosing to defer to the (as yet unannounced) recommendation of the county Republican Party and asking that the Board consider their recommendation which is expected to come in January.
---
The Road Less Traveled ~
Where has "the way things have always been done in Franklin County" taken us?
A Factual Review
"We have term limits, they're called "elections"
"That's the way it's always been done"
"You just don't understand all of the facts behind the decision"
How many times have Franklin County taxpayers heard the statements above? Straight ticket voting, lack of information, and good-old-boy/gal politics are facts of life in Franklin County. Where have they taken us and what can be done to change Franklin County for the better in the face of so much opposition from heavy-handed politicians and their network of cronies?
Here are the facts on where we are now:
Franklin county is one of 27 NC counties which have populations between 50,000-99,999. We are the 20th most populated among those 27 counties.
Our property tax rate (.8725 per $100 of valuation) is the 2nd highest of those same 27 counties even though our total appraised property value ranks 20th out of 27. The average property tax rate for the 27 counties is .6469 per $100 valuation.
We have the 3rd highest GO bond/Installment Purchase debt of the 27 counties
Of the 13 counties (out of 27) carrying Revenue, Revolving, State, & Special Obligation Bonds, we are carrying the 6th highest debt load for those bond types
We lost between 779-812 jobs in 2008
We ranked 11 of 13 counties in the Research Triangle Region for Travel & Tourism Growth between FT 2006-2007.
Only 42.4% of our eligible high school students took the SAT in 2009 and our students scored an average of 1384 compared to an average score of 1486 across NC and 1509 nationally.
The dropout rate for Franklin County Schools is in the top quarter for the state (53rd of 211)
64.4% of employed Franklin County residents commute to another county to work
More than 12% of our county lives below the poverty level
The County Airport & Hub project which has been strongly supported and advocated by government officials has cost county, state, and federal taxpayers more than $11.7 million since its inception in 1993 and has, thus far, cost an additional $2.1 million to operate. According to County Finance Manager Chuck Murray, "The airport's direct revenue has never generated a profit from operations. We (The County) did not actually operate the airport until April 2006. Direct Revenue has never exceeded Direct Expenses." Overall, if you factor all of the costs associated with the airport/hub project and subtract all of the revenues and property taxes generated plus the amount gained from the sale of the shell building parcel ($195,468), the project is in the hole for $11,740,709.00.
Franklin County currently has over 1,900 acres of land available for commercial/business uses plus well over 1.2 million square feet of already-built business space all waiting for tenants or buyers that never seem to come
---
Will Bruce Allen be the Newest Director of the Franklin County Airport?
11/28-2009 - County insiders are saying that Bruce Allen's promotion to county Airport Director is practically a done deal.
According to county personnel records, the former airport fuel jockey was given his current title of "Airport Operations Specialist" just four months ago and currently earns just over $26.000 a year. If promoted to Airport Operation Director, Allen would replace EDC Director and 2-time interim Airport Director Ronnie Goswick who has been keeping the seat warm since Rob Southerland left in October of this year because of military commitments. Southerland was making more than double the wages that Bruce Allen is currently getting, making it seem likely that, if promoted to the top job, Allen would get a significant pay increase as well.
It should come as no surprise to anyone that Bruce Allen is reported to be related to Lucy Allen, like so many others (including Ronnie Goswick) in county & local government.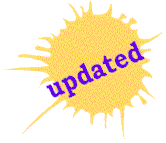 12/1/2009 Update - County Human Resources Director, Kelly Faulkner, indicates that the job was posted, per county policy, on the Franklin County website, the department where the vacancy occurred (Airport), the County Administration Job Vacancy board, distributed to all county departments for posting in their respective department, and the Employment Security Commission for the entire duration of the posting period. Also in addition the vacancy was advertised with Trade-A-Plane, an aviation publication. The advertisement ran in the second and third November issue of their publication.
A total of 31 applications were received prior to the November 30, 2009 deadline, per Ms. Faulkner.
---
Opportunities Seized ~ Reviewing the History of the County Airport/HUB Project
We all keep hearing about the infamous county airport / HUB project that is promised to be Franklin County's economic saviour . We did some research on the project to trace its history and found that the story only gets really interesting when you start looking at it as a continuing saga rather than as a bunch of individual little news items. I utilized The Franklin Times website to search the word "hub" and, by excerpting the following quotes from The Times as well as reviewing property deeds and County Commissioner meeting minutes (click on story dates to link to Times articles or other supporting documents), was able to assemble the following timeline:
9/1979- Franklin County Industrial Advisory Commission formed.by county commissioners on advice of Kerr Tar Council of Governments. Named changes to Franklin County Economic Development Advisory Commission in December of the same year. County commissioners name themselves as the board members.
10/8/1979 - Felix & Lucy Allen purchase 58.45 acres of land between Julie Pearce Rd & Cedar Creek in Harris Twp. (DB 775 P 166-167). A $78,000 deed of trust for part or all of the purchase of this land plus a 64 acre parcel on Sandy Creek is executed on 10/17 (DB 775 P 168) with Charles M. Davis acting as Trustee.
1/7/1980 - County commissioners authorize placement of an ad and acceptance of applications for the position of Economic Development Director. Commissions appoint one member from each township plus one member of the Board of Commissioners to serve on the Economic Development Advisory Commission (EDAC). The appointees are: Simon Collie for Cypress Creek, Felix Allen for Louisburg, Carl Southard for Dunn, Preston Strother for Harris, Roger Edwards for Sandy Creek, Alton Foster for Hayesville, Bryant Wood for Gold Mine, Willie Bartholomew for Cedar Rock, Leelan Woodlief for Youngsville, Joe Whitaker for Franklinton, and County Commissioner James Weathers. Felix Allen is Chairman.
5/1980 - EDAC creates an Airport Advisory Committee. Mike Leonard is among the appointees.
9/29/1983 - Board of Commissioners votes to accept an FAA grant to conduct an Airport Master Plan study
11/1984 - Lucy Allen is elected Mayor of Louisburg
6/17/1985 - County Commissioner hold a public hearing to discuss plans for a County Airport. Soon after, construction of a county airport gains approval from County Commissioners.
1988 - "Franklin County Airport construction, North Carolina, Federal Aviation Administration (FAA), 1988. Franklin County's plans to develop a regional airport with FAA assistance would have adversely affected adjoining Cascine Plantation, a 1500-acre farm that had changed little since the early 19th century. Planners and consultants under Section 106 were presented with a number of formidable challenges, especially audible and visual intrusions on the pristine rural setting. The county rejected attempts by the Council and the North Carolina SHPO to argue for an alternative site, a plan supported by many local citizens. (underline added for emphasis). Ultimately, a compromise was reached for the county's preferred site which limited future airport expansion, restricted runway placement, and established a 500-foot buffer between the airport site and the plantation." (source: ACHP Archive of Prominent Section 106 Cases, 1986-1996 , published online by Advisory Council on Historic Preservation at http://www.achp.gov/casearchive/southeastcase.html)
2/28/1989 - Land Surveyor, William Dement, is contracted to conduct a Boundary & Easement Survey for Franklin County Airport. Parcels to be surveyed are located between highways 401 and 39 just east of Bryan Road and south of Bennett Perry Road. Coincidentally, Felix & Lucy Allen purchased more than 763 acres in this same area in April of 1982 and March of 1984, though much of this land has been transferred repeatedly amongst a few parties, including an "Investment Club" and the heirs of Ivey Bolton since that time. Completed survey shows that 17 parcels of land will need to be acquired and that Franklin County owns no land in this area.
11/1989 through 3/1997 - Franklin County acquires the majority of the parcels listed in the 1989 survey. Some are acquired through purchase (140.95 acres) while others (88.921 acres in total) are condemned and acquired through the courts. One of the condemnations resulted in a lawsuit which was settled when Franklin County agreed to purchase over 90 acres beyond the 22.30 which they had earlier condemned. Per settlement documents, the agreement nets landowner Joseph Webb, Jr. $626,000. A few of the parcels slated for acquisition in the survey still have not been acquired.
3/1/1993 - Franklin County Airport officially opens
6/29/1993 - Felix H. & Lucy T. Allen get a Deed of Trust for 217.37 acres of land adjoining the new county airport (FC Deed Book 975, Page 829)
3/12/1997 - Felix & Lucy Allen sell 2 tracts of land in Harris Twp. totaling 3 acres as seen on a Survey entitled "Property Map & Boundary Survey for Franklin County Airport and Felix H. & Lucy T. Allen III" (dated 7/15/1996) to Franklin County (Deed Book 1064, Page 932)
3/17/1997 - 3 acres from the 6/29/1993 Felix & Lucy Allen Deed of Trust are released for $2,000 (Deed Book 1065, Page 502). These are the two parcels sold to Franklin County on 3/12.
5/20/2003 - The balance of the 6/29/1993 Felix & Lucy Allen Deed of Trust is released (Deed Book 1335, Page 533)
5/20/2005 - Don Lancaster, Pete Averette, Danny Wright, & Clinton Alston form the Kerr Tar (Regional) Economic Development Corporation which is registered with NC as a 501(c)3 non-profit organization on 5/24
5/23/2006 - Felix & Lucy Allen re-deed the balance of the Harris Twp.parcel from themselves to themselves as tenants-in-common (Deed Book 1553, Page 455-457). Other jointly owned properties start being divided at this time as well, likely as part of their divorce settlement. The last property division occurred at the end of December, 2008
11/24/2006 - On Monday, commissioners agreed 5-2 to pay a total of at least $2.68 million to procure nearly 230 acres near the Franklin County Airport for the purposes of a hub. Goswick said his office has received significant interest in the property and that interest is expected to improve if the site is chosen as a hub site. There are two companies, right now, that are ready to go if we get it certified as hub site because of the tier 1 status, Goswick said. The state essentially has provided the county $1 million for initial hub development. The $2.68 million that bought the Allen/ Rock land is coming from county reserves.
12/4/2006 - Mike W. Leonard, developer/Builder/EDC chair, purchases the 2-tract Harris Twp. parcel (214.374 acres) near FC Regional Airport from Felix & Lucy Allen (Deed Book 1586 Pages 277-280) for an undisclosed amount and sells the same parcel to Franklin County the same day (Deed Book 1586, Pages 281-284) for $2,500,000 (the property's tax value at the time was $2,197/acre or $472,355 for 215 acres) to be used as the site for Franklin County's portion of the Kerr-Tar Hub Project. County Commissioner Don Lancaster is EDC member & vice-chairman of the Hub Committee representing Franklin County and spoke in favor of the purchase to the Board of Commissioners and shut out a request from another landowner to have his Hwy 1 parcel considered for the Hub Project location. (see Minutes of the 11/20/2006 County Commissioners Meeting, Agenda Item #7)
12/29/2006 - Airport staff will try to avoid delays this Tuesday by asking commissioners to front them money for a hanger project they say is vital to the airport's growth. In October, airport consultants revealed that D.W. Ward was the lowest bidder, willing to build two new hangars for $607,733. Including administrative expenses, contingencies and a consultant's fee, the cost jumps to $638,000. Since a state aviation grant, combined with an expected $65,000 land sale, will only cover $565,000, the airport needs an extra $73,000 to move forward. Rather than wait for another anticipated grant in the spring, the county's Airport Commission is asking the county to advance them $73,000 so construction can begin.
early 2007 - Kerr Tar Hub project is formed by the Kerr Tar Regional Economic Development Corporation. Board of Directors include Danny Wright (Chairman), Don Lancaster (vice-chair), W.E. Averette (Secretary), Clinton Alston (Treasurer), and board members John Alston, Robert Fleming, Ernest Fleming, Stan Fox, Billy Ray Hall, ShaneMitchell, Brian Pfohl, Abdul Rasheed, and Keith Smith.
4/21/2007 - "Sometimes you've just got to make things happen," said a smiling but determinedly grim-faced Don Lancaster, the banker/county commissioner who is spearheading the new Hub project that is intended to bring industry to central Franklin County. Lancaster has staked much of his political and personal reputation on the success of the Hub and is somewhat fatalistic about its future. "Let history judge it and us in about 15 years," he says, adding that "we have committed to making the project a success today, not worrying about the obstacles faced or negative opinions being voiced." Since the first of 2007, Lancaster said a small committee of county officials, including the county manager, the economic development staff, planning and water and sewer staff and commission chairman Lyn Buffaloe, have been meeting weekly to keep the project moving and on track. Recently, two members of the community, Shane Mitchell of Franklinton and Keith Smith of Louisburg, have been named directors of the regional board that oversees the Hub projects in all four counties.
6/8/07 - Officials said the scope of the project has the potential to develop 21 sites and bring in more than 3,000 jobs. By September 2005, the General Assembly granted $4 million to develop the hub. He (Don Lancaster) said the Committee of 100 is a few months from doing grading work on the site and, eventually, putting up a 33,900-square-foot shell building to market to prospective business and industry. "This is a great partnership," said Commissioner Don Lancaster, who also serves as chairman of the Committee of 100. He pitched the idea of putting a shell building on land near the airport.
7/30/2007 - Franklin County conveys (Deed Book 1635, Pages 866-870) the land parcels purchased by Mike Leonard from Lucy & Felix Allen to the Kerr Tar Regional Economic Development Corporation for $10.00 without passing a formal resolution to do so in an open meeting of the Board of Commissioners.
7/31/2007 - Franklin County loans the Kerr-Tar Regional Economic Development Corporation five million fifty-four thousand three hundred forty dollars ($5,054,340.00) via a Purchase Money Deed of Trust (Deed Book 1635, Pages 871-877) without passing a formal resolution to do so in an open meeting of the Board of Commissioners.
8/7/2007 - Before the county assumed operation of the airport in April 2006, Shane Mitchell of Franklinton won a bid to cut the grass at the site. Apparently, no contract was signed as the county considered taking over airport operations and did not want to commit to a contract, according to information presented by Mitchell. Mitchell said he continued his services, though, with assurances from County Economic Development Director Ronnie Goswick that the county would honor his three-year service under the bid. Goswick did confirm that a business, which he declined to identify, expressed to him concerns about the appearance of the airport. However, that person did not say the appearance was a deal breaker. Last year, the Airport Commission opted to lease its own tractor and hire a part-time employee to cut the grass, effectively ending Mitchell's service. When the Airport Commission decided to buy its own tractor and hire a part-timer to mow, former member Scott Lerew said the commission was not aware of the bid situation or assurances that were made to Mitchell.
8/27/2007 - Franklin County conveys (Deed Book 1643, Pages 5-9) the land parcels purchased by Mike Leonard from Lucy & Felix Allen to the Kerr Tar Regional Economic Development Corporation for $10.00 to correct procedural errors (failure to properly pass a resolution before taking an official action) from transactions previously recorded in Deed Book 1635, Page 866 and Page 871.
8/31/2007 - Franklin County loans the Kerr-Tar Regional Economic Development Corporation five million fifty-four thousand three hundred forty dollars ($5,054,340.00) via a Purchase Money Deed of Trust. This filing corrects and replaces the 7/31/2007 (Deed Book 1635, Page 871-877) filing which was completed without a formal resolution by the Franklin County Board of Commissioners. A resolution for this action was passed on 8/6/2007 and documents were re-filed and recorded in Deed Book 1643, Pages 10-15.
11/19/2007 - Franklin County is named as the releasing lender in an 11/19/2007 Release Deed (Deed Book 1688, Pages 120-122) which shows Kerr-Tar Regional Economic Development Corp. as the Debtor.
3/18/2008 - Late last month, the state Board of Transportation designated $500,000 to help build an access lane from U.S. 401 to the Triangle North Franklin hub site next to the county airport. Combined with $400,000 the state had already provided, the project is just more than a third of the way toward the estimated $2.5 million needed to complete the roughly 7,000-foot road. With $900,000 in hand to the main road project from U.S. 401 to the hub site, Goswick said the county would try to borrow the balance from the Kerr-Tar EDC.
4/11/2008 - County commissioner Don Lancaster told the EDC board that work is about to begin on a new road to serve the HUB industrial site near the Franklin County Airport after the $250,000 bid came in lower than anticipated. The shell building at the site is complete except for some interior doors and landscaping, Lancaster said, and hinted that negotiations are under way with a prospective industry. "There has been a lot of interest" in the HUB site, Lancaster said. "We are just waiting for someone to buy that first tract. I'm very optimistic." "We are very encouraged about the number of inquiries for land in the HUB site", he said. EDC board Chairman Shane Mitchell called the developments at the HUB site "exciting" and "a very positive sign for the county."
5/25/2008 - Kerr Tar Regional Economic Development Corp. conveys 9.794 acres in Harris Twp. to Triangle Services Group (DB 1688 P 123-124) for $195,468. This parcel is where the heavily-hyped "shell building" at the hub site was built.
7/11/2008 - EDC board member Don Lancaster noted that the county's Triangle North (hub) site near the airport now qualifies for full Tier 1 benefits from the state, meaning that both Golden Leaf and U.S. Department of Agriculture funds will be available to help develop what is planned as a major industrial park with easy access to both the airport and U.S. Highway 401. Lancaster also said a potential buyer for the spec building that's nearly complete at the Triangle North site has visited three times and, he predicted, a decision on the sale of the structure should be made within a month.
11/25/2008 - "(A business plan is about) showing how we can use funds to grow the airport for new buildings and new projects," Goswick said. "With this business plan, we want to demonstrate the ability that the airport has to support itself," Southerland said. "We want to expand and we want to grow. I think the airport should be able to support itself, and a business plan would and could show that," he said. He said such a plan would allow the airport to grow without such a reliance on the county's coffers. "Instead of going to commissioners with our hands out, it's imperative that this business plan shows we can pay for what we ask for," Southerland said.
5/19/2009 - The Franklin County Board of Commissioners approved a financial plan that airport officials say will lead to growth. Before Monday night's decision, revenues and taxes generated at the airport were placed back into the county's general fund for broad use. Airport Commissioner John Allers presented the board with a financial agreement that allows the airport to retain those funds - up to $1 million - to be put back into the airport through capital expenditures. The board approved the arrangement by a 5-2 vote. Commissioners Robert Lee Swanson and Harry Foy voted against the measure. Foy said the airport needs to sustain itself and placing taxes in an airport designated account is not the answer. "I can't go along with propping (the airport) up with taxpayer money anymore," Foy said.
9/17/2009 - Franklin County Commissioners approve the expenditure of $408,650.67 for the construction of corporate hangars at the airport.
9/2009 - The total cost for the airport/hub project to date has been $14,322,074.67. Revenues generated by the airport/hub project (including property taxes generated and sale of 1 land parcel) are $1,977,247.00, for a net loss since inception of $12,344,827.67
---